ELSZÖV-Automatika Kft.
Contact us using any information below:
1106 Budapest, Kabai u. 1.
+36 1 431 9840
vallalkozas@elszaut.hu (request an offer)
info@elszaut.hu (other questions)
---
Company information
Company registration number: 01-09-169871
VAT number: 10794445-2-42
ank account numbers:
HUF: ERSTE Bank Zrt. 11600006-00000000-79531447
EUR: ERSTE Bank Zrt. HU02 1160 0006 0000 0000 7953 1454
WIFT/BIC code: GIBAHUHB
Commercial office:
From Monday to Thursday:: from 8 am to 5 pm
Friday: from 8 am to 2 pm
Implementation:
From Monday to Thursday: from 7 am to 4 pm
Friday: from 7 am to 1 pm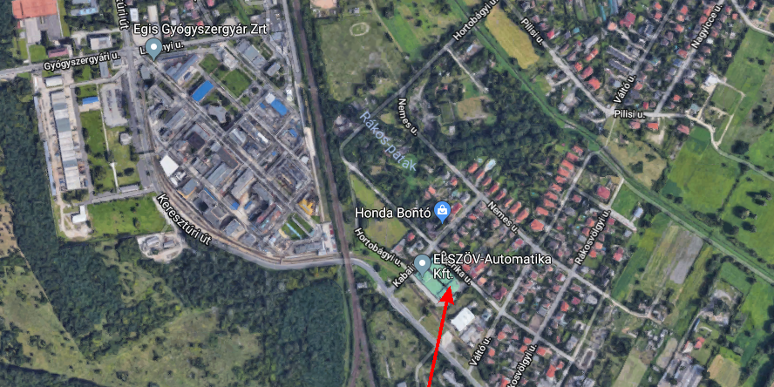 Access:
By car:
If you arrive from Örs Vezér tere: At the intersection of Kerepesi út and Keresztúri út, turn right onto Keresztúri út after the OMV gas station and the McDonald's and then turn left on the first street after the EGIS Pharmacy towards Kabai utca. Before you reach the residential area, you will spot the large corner building where we are.
---
By public transportation:
M2 subway, Örs vezér tere stop: Transfer to bus 67 (goes from the large BKV stop to the right of the subway), get of at Kabai utca (the 7th stop).